The upcoming local by-election is a key test for Labour.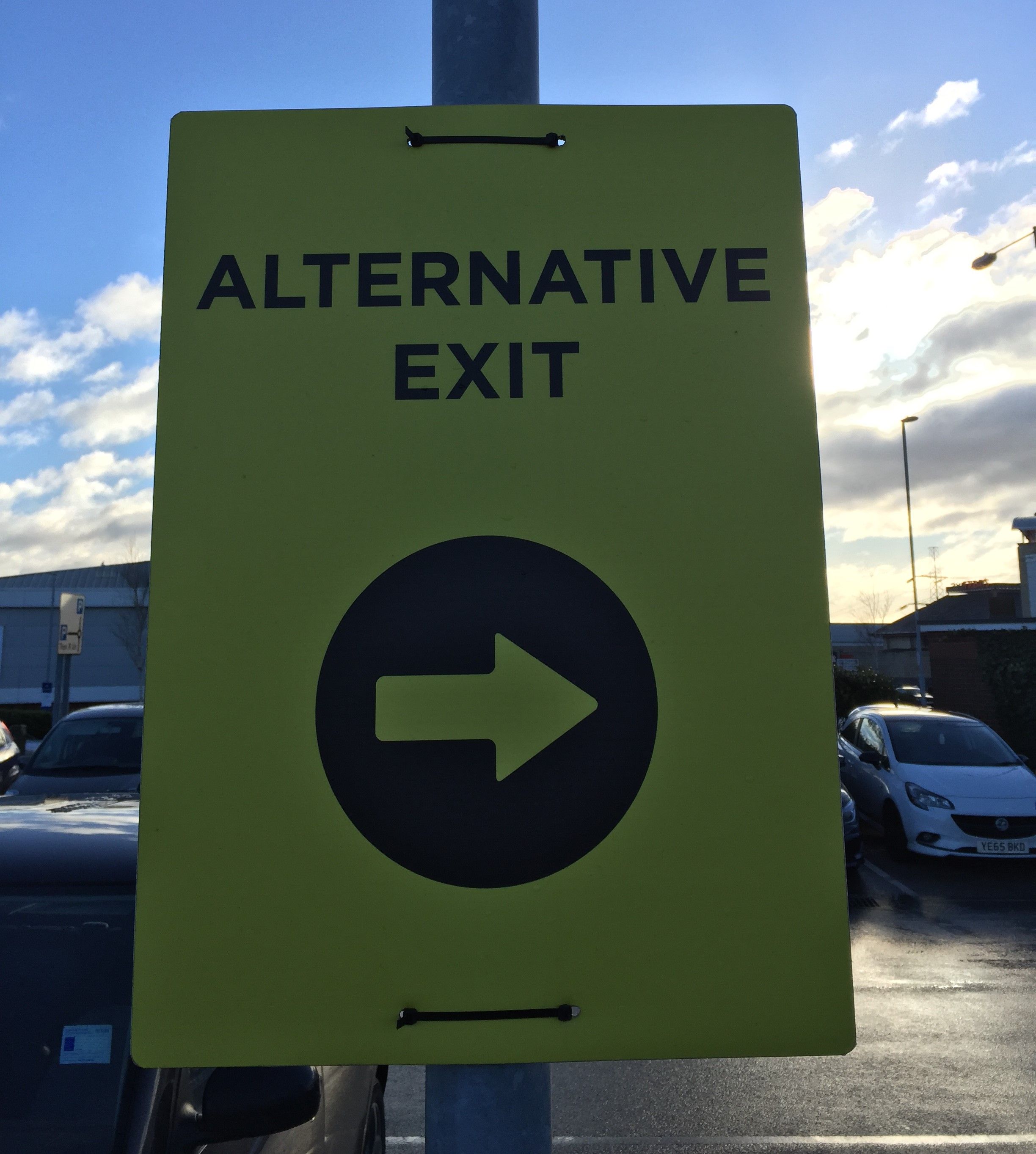 I didn't really know what was happening in May of 2005. I was a teenager and my dad had asked a relative to drop me off to school in the morning. During the ride, he was talking about the election taking place that day, and how our constituency was more notable than others. Both the Labour and Conservative candidates were not only British Asians, but there was a chance of the local, far-right British National Party candidate garnering a sizable vote, especially as it already had locally elected officials. The racist candidate lost, but his party was able to send representatives to the European Parliament just a few years later. I'd say that was a bittersweet moment, except those from ethnic minorities have yet to experience a calm moment ever since.
The local MP, Tracy Brabin, recently won her mayoral bid for the West Yorkshire region, relinquishing her Batley & Spen parliamentary seat and triggering a by-election. After historically bad local council results this month, including the Hartlepool parliamentary by-election defeat, it's clear Keir Starmer is not simply aimless, but potentially out of his depth as the Labour Party's leader. This second, upcoming by-election may seem easier to defend for the party on paper, but there's going to be nowhere to hide the ailments affecting the area, a microcosm for the whole of Britain.
Batley & Spen has suffered greatly in these past two decades. The great recession meant towns like mine weren't as protected from the financial downfall like urban centres, a common theme we've seen globally. The high street is not as vibrant as it once was, particularly as the local branches of five different banks have closed, leaving the post office as the only option. The local hospital has been demoted and defunded for the treatment it can offer, with many services now being transferred to a hospital thirty minutes away. And a decade of Tory rule has meant council funding is now dependent upon where its political allies are, with many having to make brutal cuts to social care and public services. My council, majority-run by Labour, had a budget of over £350m in 2012, already cut after the arrival of the Tory-Liberal coalition in 2010. For this financial year, it's down to £316m. This is over a 25% cut in real terms.
These numbers ignore the punishment millennials like myself are still enduring after the recession, coupled with the simultaneously imposed austerity measures. Despite widespread subsistence-level wages, many people I know have opted for the potential of opportunity in the south or elsewhere, furthering the lop-sidedness of our national economy. My own professional life is similar to many other graduates, unreliable employment not being as precarious thanks to remaining at home with my parents. All this bleeds into our personal lives too, with most people I know only able to get married and start families thanks to safe employment.
The coronavirus pandemic has exposed so many of these flaws, and the inequality with which citizens are able to shield themselves from potential fatality. The poor, often derided despite their recent labelling as 'key workers', such as those in retail and transport sectors, have little choice but to place themselves in harm's way for monetary survival. Others, such as office workers, have safely worked from their homes, delivery services at their beck and call, with taxpayer-subsidised wages for many not working at all.
Decades of stagnant wages have also exposed the exorbitant living costs in today's Britain, first articulated years ago by former Labour leader Ed Miliband. His only solution to this at the 2015 election was an energy price cap. His successor, Jeremy Corbyn, identified solutions that had previously been cast aside by most leaders nationally, despite their prevalence across Europe and our past. This included renationalising the mail, transport and energy sectors, while increasing the minimum wage, and offering all citizens greater access to social welfare programmes and further education. Despite Starmer's original promise to maintain these pledges during the leadership contest, he's now abandoned them and left the party looking empty as a viable alternative.
By contrast, the Tories look immovable, despite not offering solutions to the long-term issues stated above. The party renewed itself by embracing Brexit despite the current damage it is doing to the economy in terms of exports and luring European workers. Starmer remains afraid of stating these obvious challenges. And despite Boris Johnson's horrifically bad handling of the coronavirus, from giving us one of the worst global death rates to numerous questions of government cronyism, Labour are still acting far too timid for those of us without a voice. The Conservatives have no qualms in vocalising all that comes to mind, manufacturing culture wars to keep its Brexit-supporting base artificially happy and dividing the nation. On the other hand, Labour's new management is slowly abandoning its relatively new core of younger, property-renting voters.
Batley & Spen is vulnerable to this toxic division, and not just because of the aforementioned recent presence of the BNP exploiting our community's ethnic diversity. Brabin was only elected in 2016 via a by-election caused by the murder of Jo Cox by a neo-Nazi during the Brexit referendum campaign. She'd returned to the constituency having campaigned for remaining in the EU the previous day. Despite Brabin having a supercharged majority during the 2017 election like many other Labour MPs, thanks to Corbyn's strong campaigning and attractive manifesto, it was reduced in 2019. The Brexit referendum, along with local candidates using Facebook and its inherent ability to boost right wing content, seems to have dismissed all sense from the local public of the necessary cures here for the working class. Cox's saying, from her maiden speech, of us all having 'more in common', a message of unity, has fallen on deaf ears.
Kim Leadbeater, Cox's sister who worked at the foundation set up after her death, is campaigning to become Brabin's potential Labour successor. I see great difficulty in positive unity cutting through right now, particularly as the party has effectively no policy platform and vision under Starmer. His many abstentions in Parliament on key issues and continual support for the government during the pandemic has meant even the meekest criticism from him is seen as 'politicisation'. This includes a stance against the rise of corporation tax even as the G7 has pledged a global minimum rate. He's also effectively stopped criticising the prime minister's potential breach of electoral laws regarding the original payment for home refurbishment, an error given it adds to the mist of sleaze engulfing Johnson and much of his cabinet right now. Starmer seems wholly unaware he's playing a part of delegitimizing vocal opposition towards the government as a whole, making his own job even more difficult than it already is.
Steadfast Conservative support hasn't been surprising to me during the pandemic, even without factoring in the BNP > UKIP > Conservative voter transition of recent years. It's become an extension of individualised capitalism. If you and your family are doing well, or even staying above water thanks to the barely-adequate measures provisionally in place by the government, then why does solidarity with the rest of society matter?
Attention-seeking asshole George Galloway, done campaigning for Brexit with fascists such as Steve Bannon, is back to cosplaying as a left-wing "outsider" as a candidate, feigning concern for the global social justice issues British Muslims care about. He's exploiting this at a time when Black voters are already frustrated with Labour, where a latent yet concerning level of hierarchical racism is being imposed on all minorities in the country, unnecessarily dividing us.
Corbyn's Labour was able to cut through the noise by frequently calling out injustices, identifying how the wealthiest are the main beneficiaries of recent economic growth, and the rest of us are collectively worse off. The party shouldn't be afraid not just to state the obvious, but clearly and repeatedly offer solutions we've seen work elsewhere. This includes raising the minimum wage, bulking up state support and reigning in corporate power. Division and distraction may be keeping enough voters on the side of the government for now, but eventually, as inequality continues to rise, even they'll be looking for hope.