In his autobiographical comedy special, the Daily Show's Hasan Minhaj has created a funny and poignant story.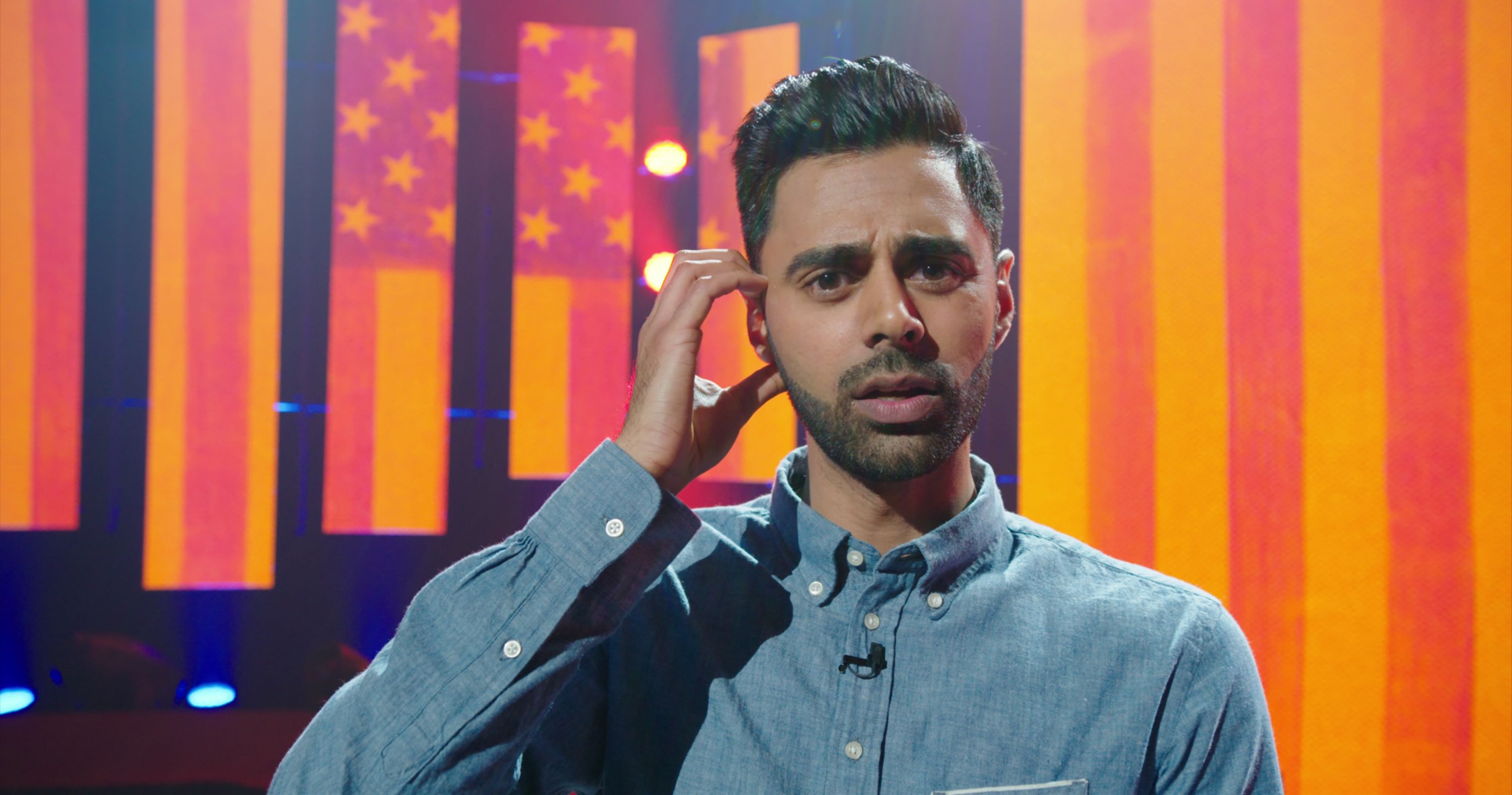 Netflix
Hasan Minhaj has been around for a couple of years now. He joined the Daily Show in late 2014, the last hire under Jon Stewart's watch, and has since brought fresh kinetic energy that we've come to expect from the sidekicks of Comedy Central's flagship show.
Homecoming King, released on Netflix last month, is his first comedy special that acts more like a narrative, one-man show. And that's what's so delightful about this spectacle.
Minhaj's unique style is immediately apparent in the opening minutes. Much of his material derives from the fact he was born in America to Indian parents. He describes the start of his parents' relationship as "Tinder with no photos", joking that his father wished his mother had a good personality when they moved to the United States.
Minhaj's back-and-forth style is enlightening in what some viewers could see as a simple "second generation immigrant" story. In fact, he discusses the difficulty of growing up with immigrant parents as an M Night Shyamalan story: "90 minutes of build-up leading to no pay-off". But this story is packed with laughs and touching sadness.
Don't worry, there are moments which recall the real struggles of all first-generation immigrants, as he points out to older members of the audience asking why they're not laughing and that they're "always stressed and always tired".
He illustrates this point when he shares the story of a shopping trip as a child with his dad. After running and screaming in a supermarket aisle and dropping a soda bottle, his dad did "what most brown parents would do…he'd check to see if the coast was clear, then he'd slap the shit out of me". Minhaj compares this to white parents who hit their children and "bruise their body" whereas immigrant parents hit their children and "bruise their soul". Belly laughs from the captivated audience are initiated once again.
The comedian made a stir recently with his appearance at this year's White House Correspondents' Dinner, where the thin-skinned president and his aides chose not to attend, as did many journalists and publications. However, Minhaj was excellent, providing the perfect blend of confidence, satire and political attacks that were necessary for the evening. His interviews demonstrate why it was the intelligent thing to do, an open opportunity he seized with comedic verve.
Minhaj's constant ability to surprise is his most endearing characteristic. It's something all comics yearn for yet few possess. His other anecdotes are littered with similarities South Asians and other groups will be familiar with, such as trips in an old school Toyota Camry. But there are instances, such as his parents saying the all-too familiar line of "what will people say?" that are gut-wrenchingly hilarious and make this performance unlike most comedy acts in recent years.
Yes, I'm also a second-generation brown Muslim and find this material much more compelling and relatable. But the fact is, the urgency of our times makes Homecoming King even more relevant for all audiences because he discusses how people can be trapped by the time they live in. And by doing this, Minhaj has crafted a timeless special that many comedy nerds will be able to look back on with glee and pure joy. How can we refuse to indulge ourselves with something so necessary?